deckel fp4ma retrofit
15 Dec 2016 15:52
#84184
by tommylight
That should be a D25 serial port, and there are smal boxes that can read gcode and feed that to machine through RS232 serial port.
I never used it but a frind of mine has 2 in use.
15 Dec 2016 16:12
#84189
by ROG
When you say you can move the axis manually, I assume you mean mechanically and not from an MPG via the control?
There's the serial interface then and it even tells you the pin out.
The grey box with Heidenhain on it, what is the ID number or part number and how many of them are there? it looks like an EXE unit, so if there's 3 you can connect all your encoders directly to the encoder inputs on a 7i77.
Don't underestimate just how good that control is. It may be 80s technology but if you can get it working, you will save yourself months. As AP points out, whether you retrofit or not the idea is to get the machine up and running if possible. you will soon be able to identify, for example, which input to the drive is an enable just by testing with a meter.
15 Dec 2016 16:27
#84192
by tommylight
Yup, that is a serial port so you need a simple D9 to D25 adapter and a DNC box or software.
Anyway, i would advise on changing the controler, even if everything works out, you will be grateful when you actualy start using the machine.
But make sure you can enable drives and move the machine before starting to replace things.
If you can power the drives, testing them is easy, disconnect the enable wires and find a 220 ohm resistor to connect to those wires. That will enable the drive and in most cases start moving the motor slowly. You will have to also disconnect the +-10V wires and leave them unconnected.
15 Dec 2016 16:30
#84194
by bahrabadi
all i want is to send lots of gcodes to machine.so if this controller does that,immore than happy to use it.by the way there is just on of those haidenhine boxes in control box .what is with those battries.what are they used for.they are probebly empty right?is there a manual for this controller electrical wiring?these three ports are in picture are encoders becuase when i disconnect them .the axis in monitor doesnt change value.how about that?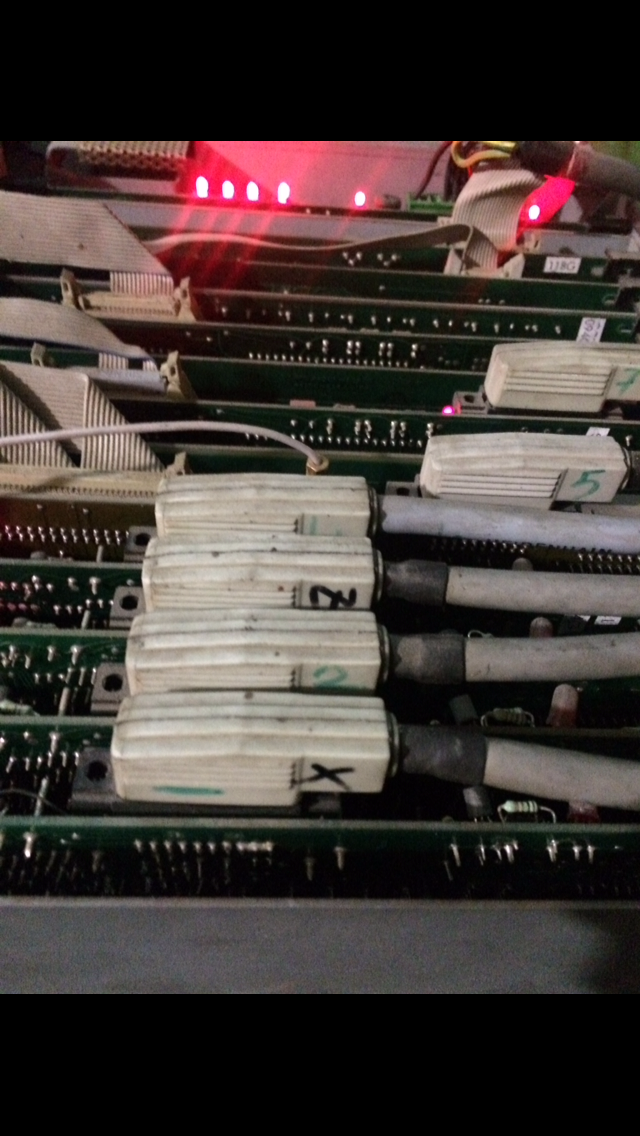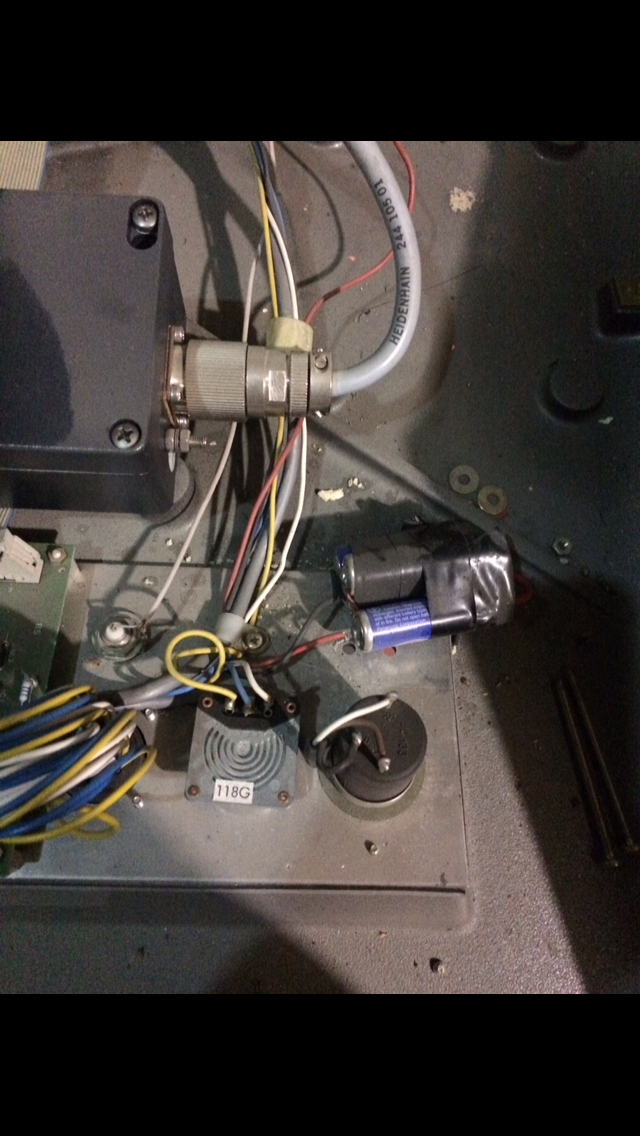 15 Dec 2016 16:35
-
15 Dec 2016 16:36
#84195
by bahrabadi
How about encoders?as i understand they are linear encoder and tachometer.are they useable with 7i77?about those wires; i think i can't do that because i never done that so i dont want to cause more trouble unless i'm certain about what i'm doing
15 Dec 2016 16:46
#84200
by tommylight
ROG wrote: I can't wait till he gets to the PLC logic to control a 17 speed gearbox then
I do not recal that mentioned here! That is .........complicated !
Using a VFD is an option but it will not have the full range of power.
15 Dec 2016 16:48
#84201
by andypugh
ROG wrote: I can't wait till he gets to the PLC logic to control a 17 speed gearbox then
I wrote a HAL component for that:
forum.linuxcnc.org/38-general-linuxcnc-q...ntrol?start=10#81876
But that is a puzzle for the future.
Time to create page: 0.232 seconds