how to create button with image and label?
27 Feb 2018 09:30
#106610
by thang
Hi,
I'm using glade 3.8.6 to make a new GUI. i 'm having a trouble that i dont know how to make a button with label and image. I tried the option "label with option image" but it doesnt work. The image wont show up when "label" is not Null .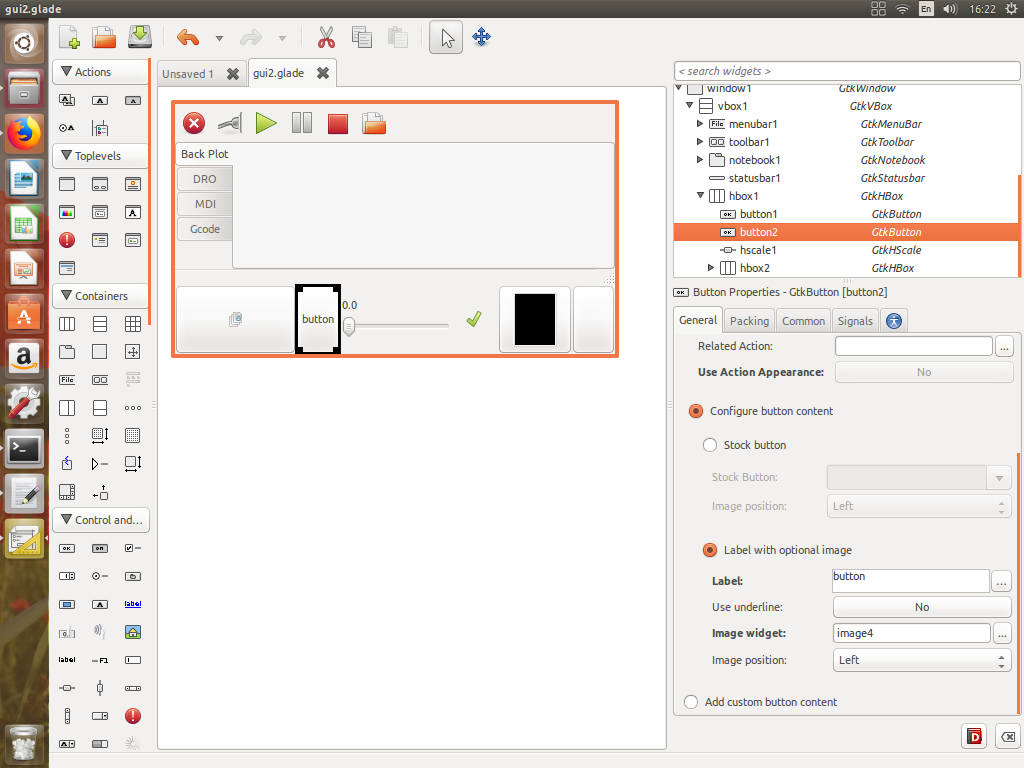 Is there anyway that i can put an Icon + label within button. Does it just need to do in Glade or have to edit source.
Platinum Boarder
27 Feb 2018 13:55
#106618
by Todd Zuercher
I don't know, seems to work for me, but I'm using v3.8.0.
Have you defined the image widget for image4?
27 Feb 2018 15:58
#106626
by thang
in image4, i defined "stock id", "icon name" or widget but nothing works. I also tried install v3.8.0 before but it's buggy.
27 Feb 2018 22:50
#106680
by cmorley
IIRC uou must specify the image with an absolute file path (you have to type it in) and it will show properly when loaded.
try that.
I remember getting it to show in there editor was always problematic.

Chris M
28 Feb 2018 13:39
#106697
by cmorley
Sorry I didn't read your question properly - i didn't realize you wanted the text too.
Again I sort of remeber there was a trick but can't recall nor google it.
I could suggest you make your own image with the text you want it the text is not going to change.

Chris M
Time to create page: 0.147 seconds