Retrofitted Bridgeport CNC Knee mill
05 Mar 2018 03:28
-
05 Mar 2018 03:31
#106940
by Duc
Duc created the topic: Retrofitted Bridgeport CNC Knee mill
1978 Bridgeport Rigid Ram CNC mill
Ball Screws for each axis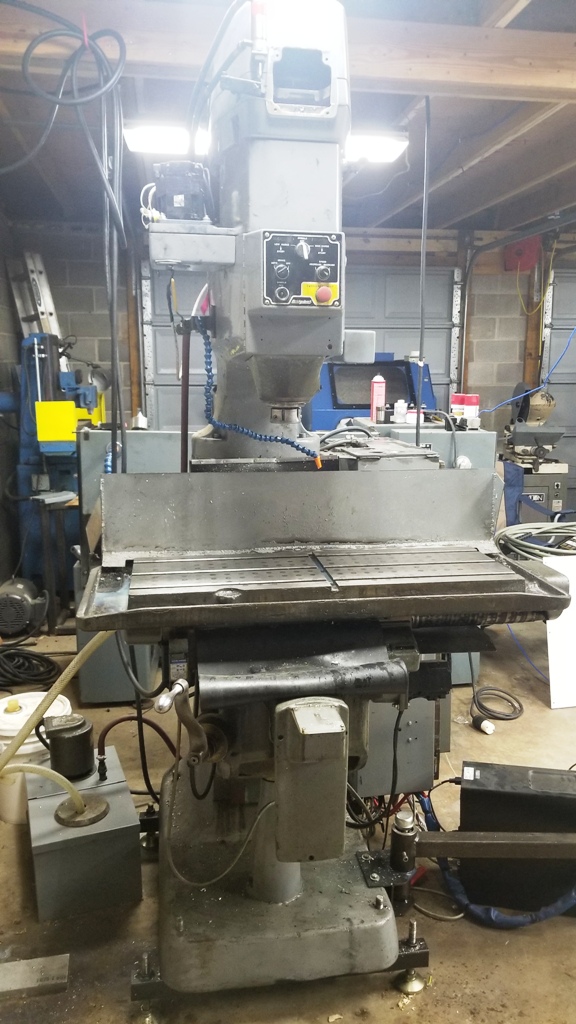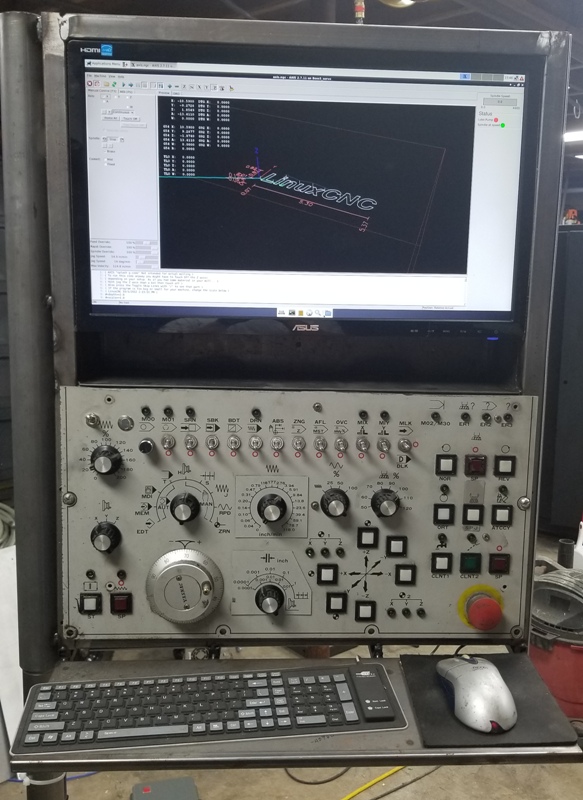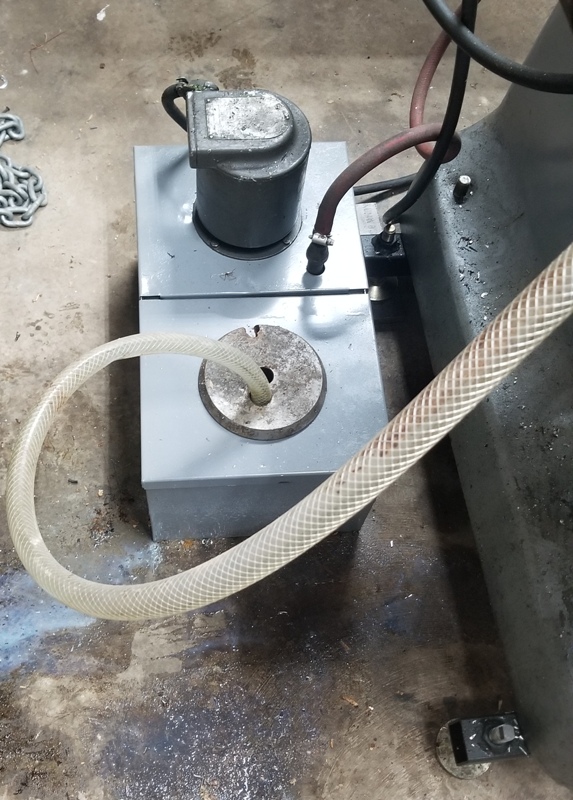 Upgraded with the following
Yaskawa AC servo 750 watt on each axis
3 SGDV-5R5A01A Analog servopack
Hitachi WJ200 VFD for spindle control
Mesa 7i77 and 7i84 IO controller cards
21in monitor
Rigid tapping option
3D milling capable
0-3600 RPM spindle
Linuxcnc
45 Tool holders total.
Tooling QC30 or Erickson 30 quick tooling
15 - DA180 tool holders
5 - DA? tool holders
1 - 3/16 solid tool holder
5 - 3/8in Solid tool holder
5 - 5/8 Solid tool holder
1 - 1/2 Solid tool holder
1 - 3/4 Solid tool holder
1 - 1in Solid tool holder
1- compression tap holder
2 - shell mill holder
3 - Morse taper holders
2 - drill chuck adapters
1 - Jacobs drill chuck holder
1 - ER32 holder
1 - Tool holder block
Bridgeport Milling machine has been upgrade with top of line components. Controller is located on a swivel arm to the right of machine. Machine can also be operated in manual mode using handwheel. Ways in excellent condition. Spindle bearings replaced 1 year ago. Original mechanical drawings and books will also be included in sell. Tool holders are Erickson quick change 30 tooling, no need to reach top of machine to loosen tool holders or deal with R8 collets. Config/Parameters for the mill will also be provided on a backup CD or Thumbdrive.
Upgrading to a bigger machine but no room to fit all the machines in garage. Forklift on site for loading onto trailer.
Last Edit: 05 Mar 2018 03:31 by
Duc
.
Platinum Boarder
08 Mar 2018 16:50
#107121
by Todd Zuercher
Todd Zuercher replied the topic: Retrofitted Bridgeport CNC Knee mill
You might want to mention where it is.
Time to create page: 0.419 seconds