Rotary view
08 Oct 2016 03:55
#81380
by FariaAl
FariaAl replied the topic: Rotary view
from you ini file that you have posted somewhere else, looks like you are using a different version than mine, 2.8 and i am using 2.7

i would try to change

[KINS]
JOINTS = 4
KINEMATICS = trivkins coordinates=XYZA

[KINS]
JOINTS = 4
KINEMATICS = trivkins coordinates=AXYZ
08 Oct 2016 05:35
-
08 Oct 2016 05:42
#81381
by grump
grump replied the topic: Rotary view
That's great for you, I would be very happy with that.
Thanks for taking the time to show me it does actually work.
I am still no nearer achieving it, pretty sure I have have changed the necessary but still have the same view.
I installed on another pc and have same again, must be something I am doing wrong.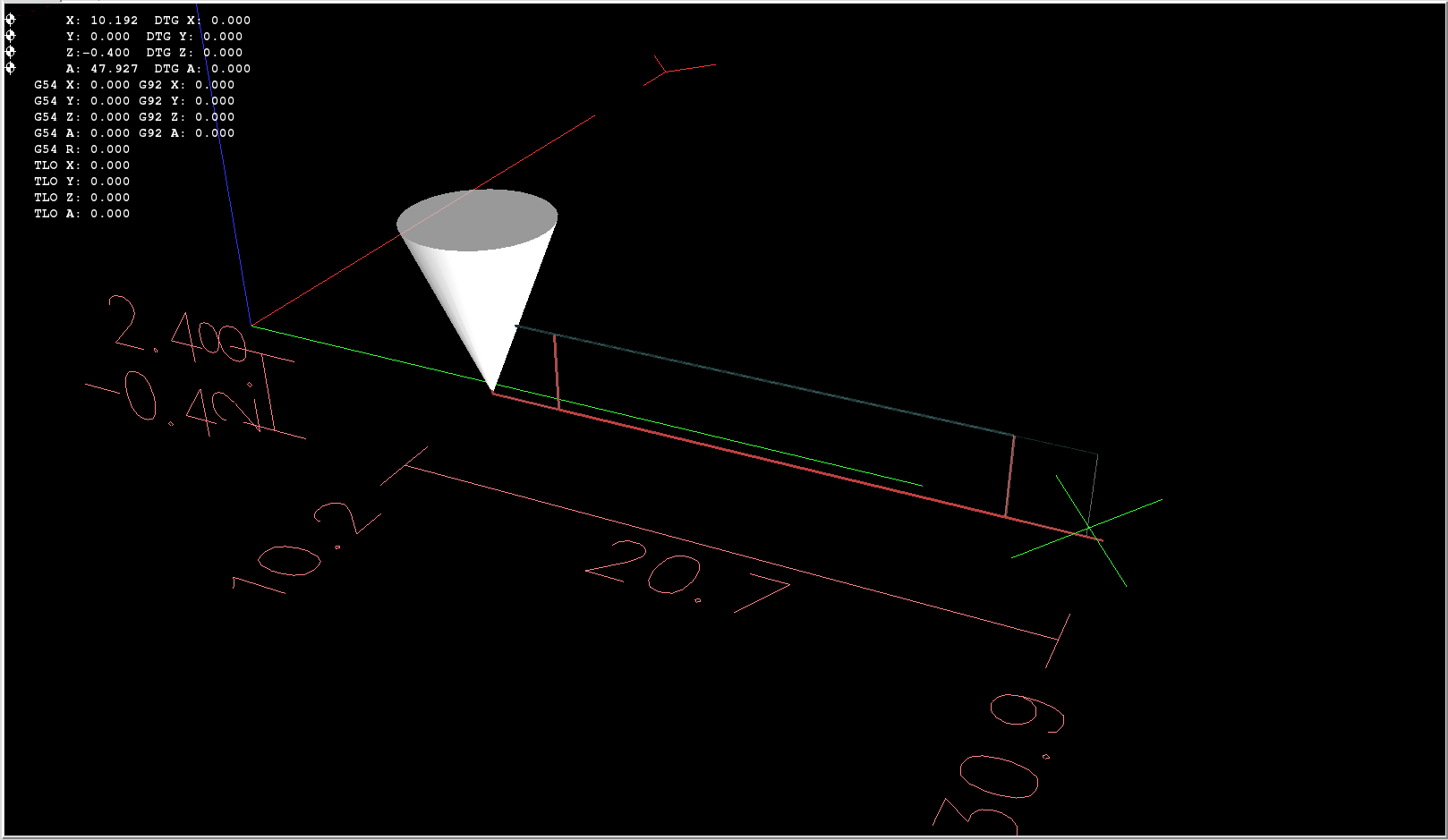 If I zoom in very close I can see some lines but not enough to make out what I want.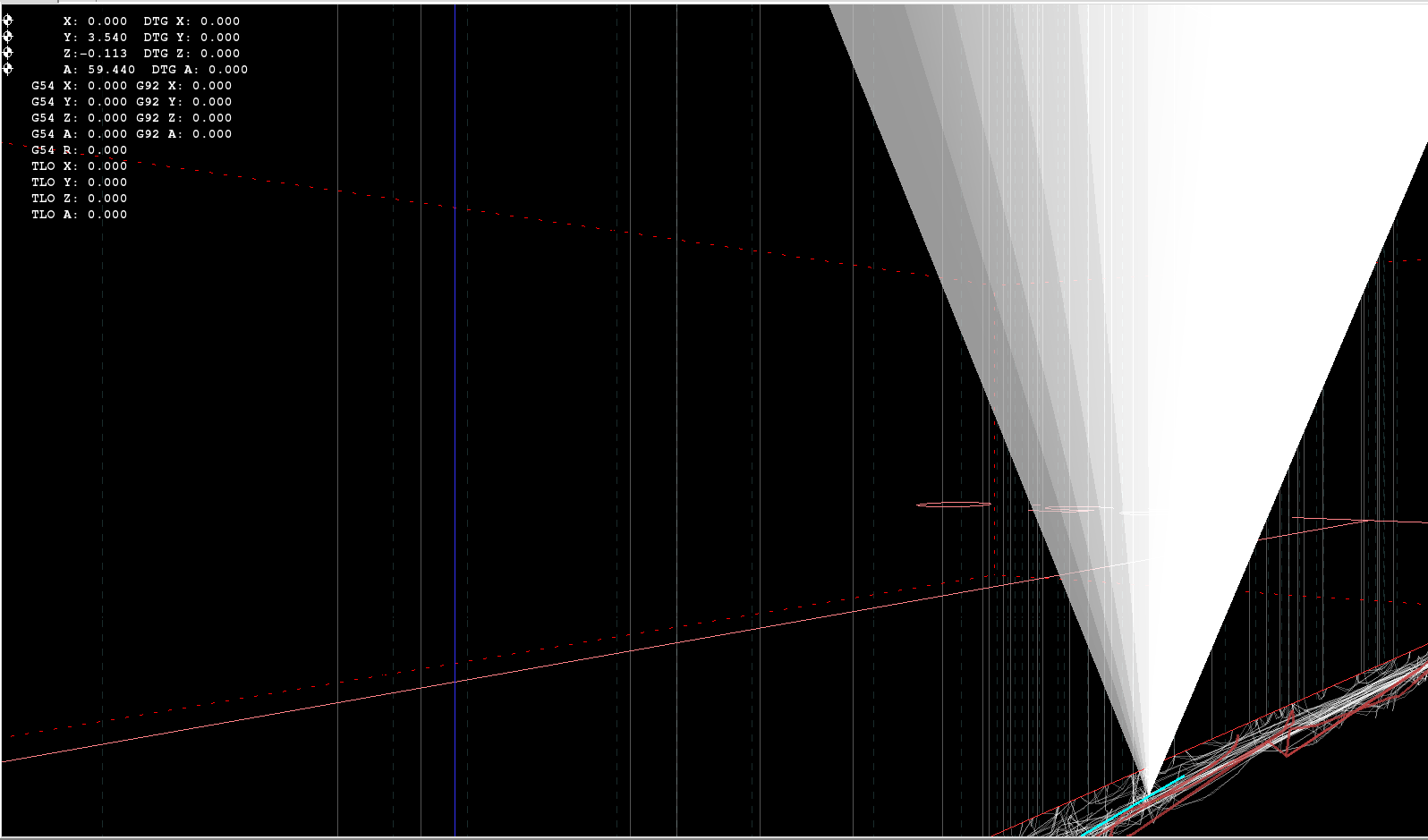 Ah well off to work and have another look later, if anyone can see what's wrong in my .ini file I would be grateful cheers.
Last Edit: 08 Oct 2016 05:42 by
grump
. Reason: wrong ini file
08 Oct 2016 05:45
#81382
by grump
grump replied the topic: Rotary view
It keeps showing my test .ini file from the old setup.
This is the current one I am using.
08 Oct 2016 12:51
#81402
by FariaAl
FariaAl replied the topic: Rotary view
The following user(s) said Thank You:
grump
09 Oct 2016 13:51
#81462
by grump
grump replied the topic: Rotary view
Solved I don't know how or why it didn't work before but all I have done is to add the line
GEOMETRY = AXYZ
To the display section of the .ini file and I now have the view I was looking for.
I am sure I had done this previously but this time it worked and I am so happy.
Thanks for your help and good luck to you all.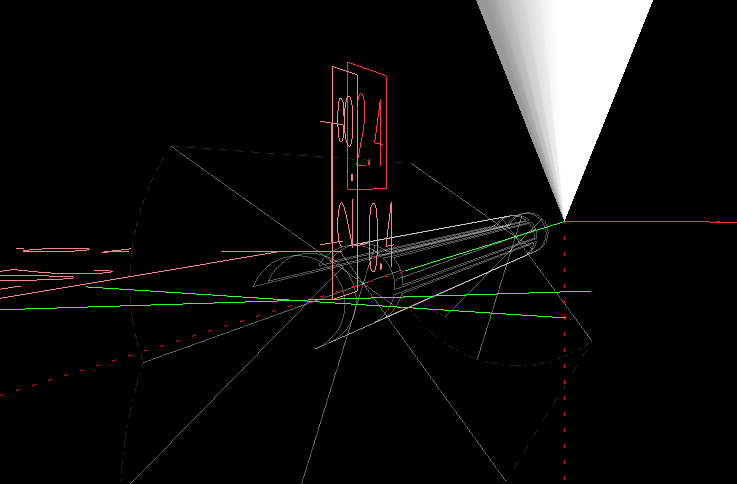 09 Oct 2016 21:47
#81484
by andypugh
andypugh replied the topic: Rotary view
The following user(s) said Thank You:
grump
Time to create page: 0.310 seconds