Probe Test
Moderator
07 Apr 2020 22:36
#163109
by tommylight
That switch will not work like that, inserted inside a metal part, they are made to be triggered by a flat metal part.
You could have left the switch a bit higher and no hole on the bottom part.
Is that a proper floating head, it can not bee seen clearly from the pictures, a video might make things clearer.
Please Log in or Create an account to join the conversation.
Premium Member
08 Apr 2020 00:13
#163130
by little_sparky
Hi Tommy!
Thank you for the reply.
It's not a proper floating head as in a manufactured one but it's my own design based on hundreds of floating heads I've researched. I don't have a video on me but I will work on getting one for you.
I originally had the switch positioned the way you said, sensing a flat surface parallel to the head, however as this is a NO switch the only way I could have it positioned is with it upside down and I didn't want the wires hanging too close to the plasma tip, this way it seems a lot more protected.
I also did some research and found out that you can sense material perpendicular with a shorter sensing distance and almost better repeatability. I could be wrong but I have the sensor on my x-axis set this way also and have never had a problem yet with either the z-axis or the x-axis. I've also seen a lot of people set their switches this way.
If I'm missing something and it's not going to work I'll definitely change it because I'm sure you know more than me on the topic but at the minute I'm going with the theory, if it ain't broke don't fix it haha.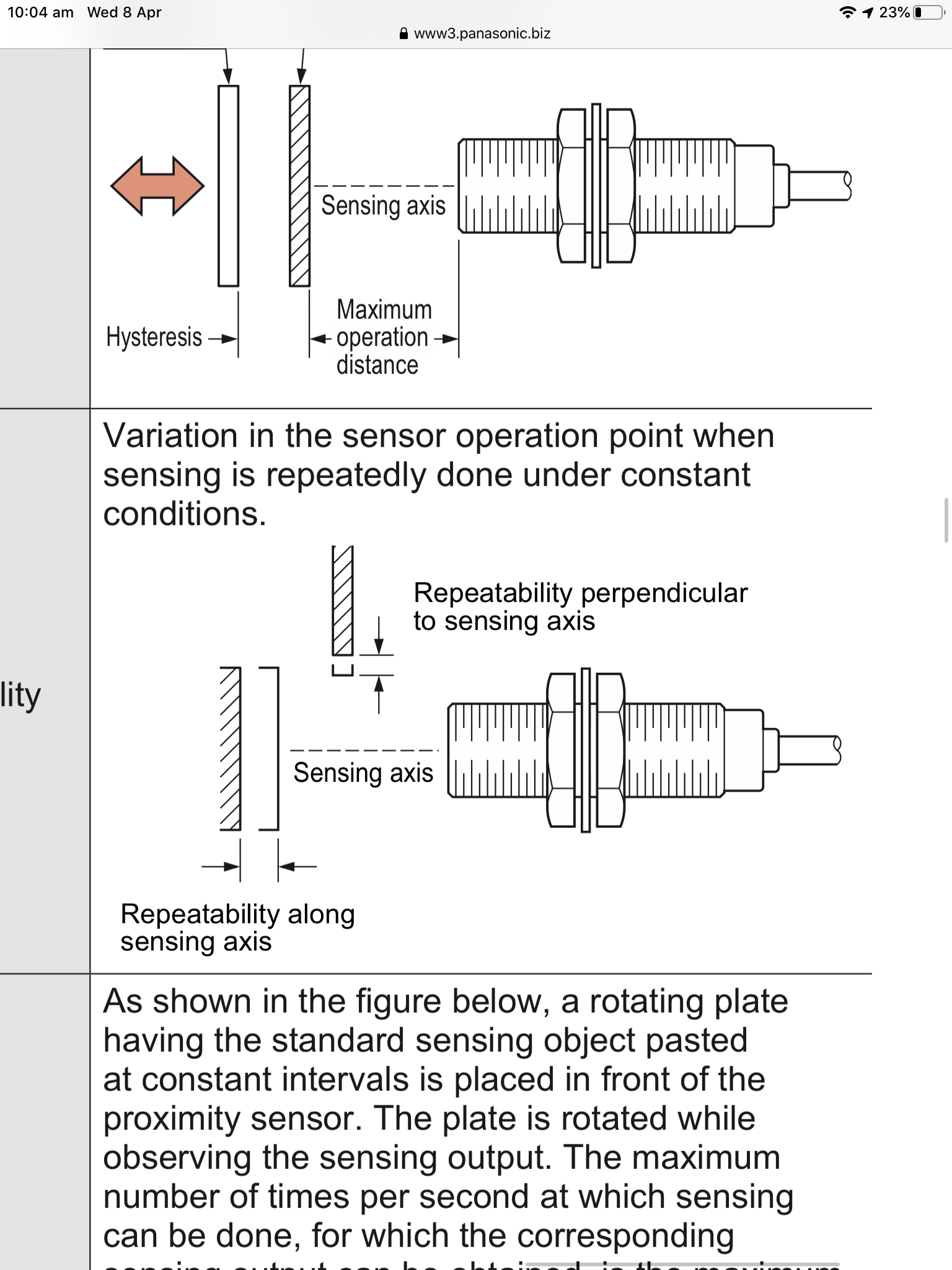 Please Log in or Create an account to join the conversation.
08 Apr 2020 09:04
#163176
by rodw
That will be fine. My floating head is done the same way. The only thing I would suggest (which I added later) is a set screw to adjust the switch hysteresis to minimise the movement before triggering. (eg. if the sensor turns on 4mm from the surface, your setscrew should hold it 3.9 mm away from the plate. I just used a flat head screw and a lock nut. I did intend to turn up something a bit nicer but I never has. It works a treat!
Please Log in or Create an account to join the conversation.
Time to create page: 0.106 seconds